The "& More"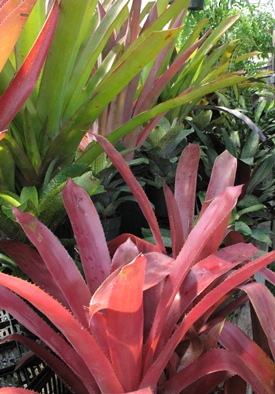 part of our name refers to the many other interesting plants we are evaluating and growing for sale. Besides the previously mentioned Trollius, Camassia, and Colchicum, these include hardy field-grown ferns and the very reliable Delphinium strains from New Zealand.
Our seasonal greenhouse is filled with tropical ferns, scented geraniums, plus what Chanticleer Gardens' horticulturist Dan Benarcik once called, "the best selection of Bromeliads north of Orlando". As of yet we lack the proper seasonal facilities that would make mail order possible for most of these items but you are welcome to visit the greenhouse and shop. Call ahead for an appointment.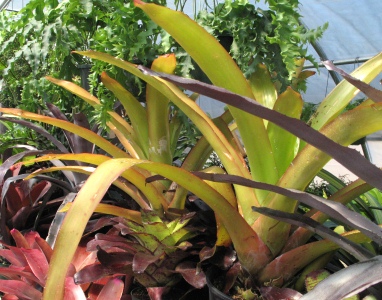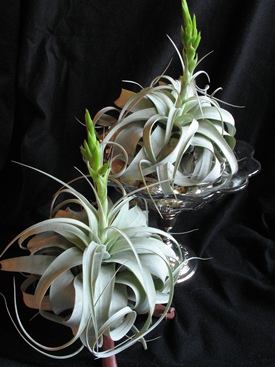 Daffodil Note Cards
I remain continually amazed by those who can look, see, and interpret what we all seem to be seeing, and then perfectly portray it with a series of pen strokes. We are proud to be able to offer the first set of daffodil note cards penned by artist Rebecca Brown of Gettysburg, Pennsylvania. Rebecca produces additional sets of cards with differing themes-"Historic Gettysburg Battlefield Homes" is just one example. Contact us or the artist directly (717-334-2304) for details.
Daffodil note cards - Six note cards, two of each design $5.50 postpaid

.