Blog entries categorized under Daffodils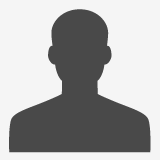 A rare New England earthquake, damaging August flooding from Hurricane Irene, two feet of snow in October before a bulb had been planted—I started to think I should change the name of the business to "Jonquils from Job". Yet here we are giving it a go one more time, hoping in 2012 that Mother Nature's fury dies down and the U.S. economy picks up.
The Colchicum, Camaissia, Trollius and Other bulbs & rizomes section of the web site is completed. Please have patience while the daffodil section is updated. We will be adding to the availablity through the website to hopefully tempt the daffodil lovers, acclimated bulbs available of three additional varieties from Peter and Lesley Ramsay of New Zealand, plus two newly named intermediates bred by Bill Pannill. Eight fine cultivars amongst our offerings were first introduced to horticulture between 1940 and 1969, so can be exhibited in the newly created "Classics" sections at American Daffodil Society shows. A couple of them, Mexico City and Knowehead, are too seldom seen for sale. And for those who enjoy the "& More" section of the catalog, a pair of very special Colchicums have been added, the amusing 'Harlekijn' and the magnificent C. speciosum album.
David