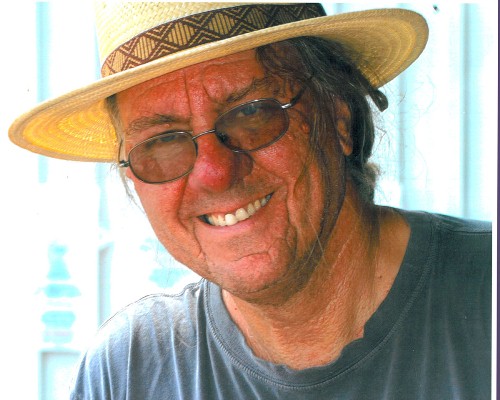 David Burdick's thirty some years of working in the horticultural industry has included extended stints at both wholesale growing and retail nursery operations, with a nine year run wedged in between as an educator and horticulturist at the Berkshire Botanical Garden in Stockbridge, MA. Obsessive Collecting Tendency Syndrome has plagued him for all of that time, including long bouts with Sedum, Trollius, and the Bromeliaceae. These now seem to be in somewhat manageable states of remission. At this time though, no cure has been found or is even in sight for the current mutant strain that produces the "yellow fever" associated with the genus Narcissus.
David Burdick grows daffodils (& more) in Dalton, Massachusetts. Most all the daffodils we grow were initially introduced as exhibition flowers, and if you're open to enjoying the camaraderie and competition of a daffodil show, all will still win ribbons. Yet our primary focus continues to be garden performance in the rugged New England climate; the mission of getting good bulbs of good varieties into gardeners' hands remains steadfast.
Click on "feature article" to read about David as published in Berkshire Living magazine.
For more about David and his passion for Bromeliads check out the May 22, 2012 "Way to Garden" blog by Margaret Roach on this link titled "a bromeliad centerpeice, and the man who planted my first shrubs 20+ years ago".
David continues to be an active teacher, writer and lecturer on a wide range of horticultural subjects. Recent published articles include:
"Daffodil Spruce Up"
June/July 2007 issue Horticulture Magazine answers "why have my bulbs stopped flowering?"
"Sunny Delights" Horticulture Magazine April 2008
describing the best daffodils entering the market.
"Tips for Visiting a Daffodil Show" online at hortmag.com
"Bromeliads Both Ways" Horticulture Magazine December 2008
Ways of using Bromeliads as houseplants and in the landscape in temperate climates.
Contact us for details and available speaking dates.